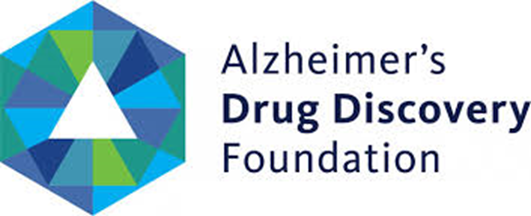 NeoNeuro, an aptamer company based in Paris, announced today that it has received an investment of up to $363,000 from the Alzheimer's Drug Discovery Foundation's (ADDF) Diagnostics Accelerator, an initiative that aims to fast-track the development of novel biomarkers for the early detection of Alzheimer's disease and related dementias. This investment supports the project entitled "Extension study to determine brain Aβ status in blood with Aptamarkers." This award enables NeoNeuro to further explore their discovery of the use of Aptamarkers for brain amyloid status to an analysis of 500 individuals from a mixture of cohorts including the Australian Imaging, Biomarker & Lifestyle Flagship Study of Ageing.
NeoNeuro has pioneered the application of aptamers (single stranded oligonucleotides that mimic antibodies in their ability to bind to target molecules) as biomarkers themselves, hence the name, "Aptamarkers". "We are using enriched aptamer libraries in a non-hypothesis driven, agnostic, approach to discover biomarkers (proteins, metabolites, non-coding RNA and complexes among these molecules) and then using the aptamers themselves as a means of measuring the biomarkers", states Gregory Penner PhD, President & Founder of NeoNeuro. "This approach enables us to move beyond linear, quantitative associations between single biomarkers and a trait, to the use of machine learning and the delineation of common patterns across many interrelated biomarkers."
Dr. Penner goes on to suggest, "Substantial advances in the treatment of other diseases, such as cancer have been driven first by improvements in diagnosis, both earlier, and more personalized. With more complex diseases such as Alzheimer's more complex diagnostic approaches are required to achieve the same outcome."
"We have long held the belief that Alzheimer's is complex disease caused by a multitude of factors," said Howard Fillit, M.D., Founding Executive Director and Chief Science Officer at the Alzheimer's Drug Discovery Foundation. "The NeoNeuro biomarker program utilizes a novel approach that involves machine learning to accelerate the development of new biomarkers needed to develop effective treatments."
About NeoNeuro
NeoNeuro is a French registered company, wholly owned by NeoVentures Biotechnology Inc. a privately owned Canadian aptamer development company. NeoVentures has licensed their proprietary aptamer selection platform, "FRELEX" which enables the Aptamarker platform. In addition to their preliminary focus on the use of Aptamarkers to diagnose features of Alzheimer's disease, NeoNeuro is also developing the Aptamarker platform for other diseases, in particular cancer in association with UniCancer (Paris). The Aptamarker platform is not limited to the analysis of bodily fluids, but can also be applied to cells or tissues (brain tissue or biopsy tissue). For more information please visit, www.neoneuro-aptamers.com
About the Diagnostics Accelerator
The Diagnostics Accelerator, created in July 2018,is a partnership of leading philanthropists with funding commitments totaling nearly $50 million from partners, including ADDF Co-Founder Leonard A. Lauder , Bill Gates, Jeff Bezos, MacKenzie Bezos, the Dolby family, the Charles and Helen Schwab Foundation, The Association for Frontotemporal Degeneration, among others, to develop novel biomarkers for the early detection of Alzheimer's disease and related dementias.
About the Alzheimer's Drug Discovery Foundation
Founded in 1998 by Leonard A. and Ronald S. Lauder, the Alzheimer's Drug Discovery Foundation is dedicated to rapidly accelerating the discovery of drugs to prevent, treat and cure Alzheimer's disease. The ADDF is the only public charity solely focused on funding the development of drugs for Alzheimer's, employing a venture philanthropy model to support research in academia and the biotech industry. Through the generosity of its donors, the ADDF has awarded over $150 million to fund more than 626 Alzheimer's drug discovery programs and clinical trials in 19 countries. To learn more, please visit: http://www.alzdiscovery.org/.